D V S Ravikant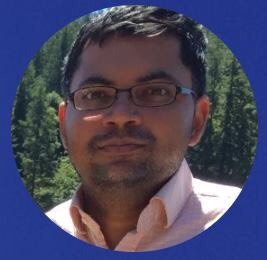 Hi, I am a computer scientist and software engineer based in the Silicon Valley. My interests are in algorithms, large scale data mining, information retrieval, mechanism design and machine learning. <! Currently I am part of the search team at @WalmartLabs as a software architect working on search quality and technology improvements. I was one of the early hires at @WalmartLabs. It has been an exciting ride so far at Walmart where our teams are innovating and improvising foundational building blocks of today's and tomorrow's eCommerce, checkout


I completed my PhD in Computer Science from Cornell (graduated 2011), prior to that I did my undergrad in Computer Science from IIT Madras (graduated 2004). I was also part of the NBHM nurture program from IMSc. Prior to coming to US, I worked for a year at IBM Research (India Lab).
PhD Dissertation
Learning to dock proteins - work with eminent BioPhysicist and Computational Chemist Dr. Ron Elber on protein quaternary structure prediction. Check out the protein-protein docking suite DOCK/PIE we developed. As of 2013, this is one of top four automated approaches for docking.
Contact